Griffin Properties
2285 Massachusetts Avenue, Suite 201
Suite 201
Cambridge, MA 02140
Email Phone: 617-354-5888 Fax: 617-354-5999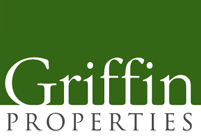 About Kate
Kate comes to Griffin Properties after working at a top tier management consulting firm for 10 years where she focused on recruiting for their international offices and developing systems to manage their applicants and marketing efforts. Kate was an expert, an advisor and a leader on the team who consistently represented the perspectives and needs of her global team members. She led global policy implementations by aligning on priorities, communicating frequently and quickly adjusting to changes in each region which allowed each office to succeed at their own pace.
Kate will get to know her clients, prioritize their needs and see them through to a successful sale, purchase or rental. She looks forward to getting to know you, your story, your real estate goals and to making those goals a reality.
Kate holds a B.S. from Bentley University and lives in Lexington with her husband and two children.