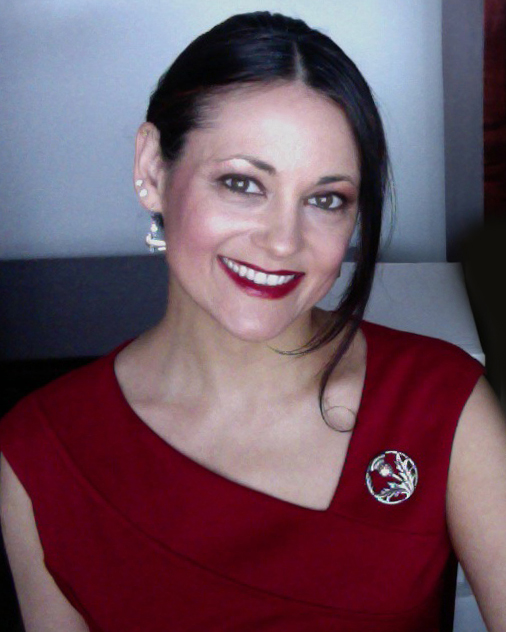 Real Estate Agent | Griffin Properties
Griffin Properties
2285 Massachusetts Avenue, Suite 201
Suite 201
Cambridge, MA 02140
Email Phone: 617-354-5888 Fax: 617-354-5999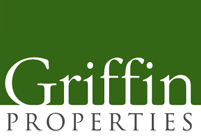 About Christine
As part of the professional team at Griffin Properties in Cambridge, I can make your real estate experience as straightforward and agreeable as possible. Whether you are seriously interested in getting into the real estate market, or simply need advice about the process, I can answer your questions about homeownership or selling your home. My goal is to assist you to achieve the fastest sale at the right price, or to find - and have your offer accepted for - a home that suits your needs.
Whether you wish for your house or condo to be near public transportation for your commute or you desire a spacious garden and plenty of parking - or any combination of such, I can help you find that special property. Purchasing a house or condo is one of the most important investments, and the decision to buy or sell a home can be strongly emotional. The current real estate market in Cambridge and the surrounding area is extremely competitive for buyers - and profitable for sellers. That said, the Cambridge real estate market is predominantly stable, providing consistent gains for individuals who are looking to invest. Allow me to carefully guide you through the transition of buying or selling your home. Your satisfaction and comfort are my priority.
Please feel free to contact me if you have any questions about buying or selling your home. I am here to assist you with anything from general real estate market questions to referrals for the right financial options. With connections to Cambridge and Salem, I deal with properties in the greater metro Boston area, including north and south shore listings, and inner western suburbs. Contact me to find out how you can transition from your current house or condo to a new one in the Cambridge/Boston area.
TESTIMONIALS
Congratulations to My Clients!
"My husband and I had looked at houses for over a year but were intimidated by the prospect of taking the plunge. Christine made everything super easy, encouraged us without any pressure, and explained every step of the home buying process along the way. Our new home is absolutely gorgeous, and in a location I thought might have been out of our price range!"
~ Ryan S.
March 2017
.............................................
"Selling our condo in Massachusetts was challenging because we lived 3 time-zones away in California. But as soon as Christine got involved, we were treated to her special combination of extensive experience and hands-on hard work. We were in good hands and never worried from that point on. She expertly handled all the contractors needed to prepare the place for sale, making sure they delivered on quality and timeliness. She planned and executed a marketing plan with open houses and referrals to get us the largest possible set of buyers. When the offers came, she used her many years of experience to guide us in the negotiations. And when it came time to close, she tirelessly managed the various contingencies to ensure a successful conclusion. In short, Christine's efforts were invaluable to us and we cannot imagine a better result. We highly recommend her."
- George M.
December 2016
.............................................
"I was fortunate to have worked with Christine Caton-McGill when purchasing a home in the Boston area. Christine's experience in real estate was essential in helping me and my fiance to find a great home. She took the time to understand our needs and guided us through the process from search until closing. I would certainly recommend Christine to anyone looking to purchase a home."
- Isaac H.
November 2016
.............................................
"Christine was invaluable in helping us search for, bid on, negotiate for, and ultimately purchase our home. Her professionalism and guidance throughout the whole process was exactly what we needed and she was pleasant, direct, and courteous at all times. Christine was extremely knowledgeable about the local real estate market and she provided us with valuable insights into recent transactions so that we could be successful when we found exactly what we were looking for. I would recommend Christine to anyone looking to either buy or sell a home, and will use her services again if we ever sell the home we purchased"
- Iain M.
January 2016
.................................................
"I was very fortunate to work with Christine as my real estate agent this past year as I was trying to navigate a very competitive market in the Boston area for buyers last summer. I had many suggestions on other real estate agents I could consider, but I chose to work with Christine because of her in depth knowledge of the local area and her warm and professional personal nature, which is really an asset during a housing search. It turns out that I was very lucky to have her sophisticated advice when making offers in this difficult market because most attractive properties are receiving multiple offers and planning the right approach is crucial. She knew the ways that could make my offer stand out above the pack in a way that I could still manage securely, and her advice on this step in the process is directly responsible for me securing my first home. Even once our offer was accepted she followed through thoroughly during later stages of the process involving inspections, renegotiation of contracts, everything really straight through till we finally signed the papers. If you're looking for help in the real estate market these days, there's nobody better to have on your side."
- Daniel R., MD
November 2015
.....................................................
"I have known Christine for over 20 years. She is a passionate, energetic and detail oriented person. She is sensitive and responsive to the needs of those around her. I know your experience working with Christine will be positive and successful."
- Holly Mahoney
Coordinated Mobility Grants Administrator at Utah Transit Authority
September 8, 2016